Coatings for outdoor use of A1 panels
For outdoor use you can choose several coating systems. Most common systems are: A1 Sealer PLUS, 2K PU, Keim or other exterior wall paints.

A1 Sealer PLUS
A1 Sealer PLUS is the most common one-component sealer to protect A1 products for outside use. It is easy to apply in one or more layers. The more A1 Sealer PLUS you apply the more gloss will appear (with a max. of 3 layers). It also can be used as a base resin to decorate and give products a natural look. Advantages of the sealer: one component, solvent free, easy to apply, good UV resistant, protection against dirt pick up, quick drying, excellent adhesion and good humidity protection.
By our users also other coatings and sealers are used to enhance and/or protect the desired aesthetic properties (aesthetic and performance) of the A1 objects upon which they are applied. Below, you will find a list of several coatings/sealer's that (appears to) work well with A1. Information is based on projects from the past and achieved results after ageing in weathering/UV cabinets. Depending on climate in different parts of the world, the lifespan and maintenance time of the different coating systems can vary.
Exterior wall paints
Exterior Wall Paints are available in a variety of brands and formulations, all with their specific features. Keim Soldalit is a multi-purpose, silicate exterior paint on a sol silicate binder basis (combination of silica sol and water glass) for organic, mineral and mixed substrates. KEIM Soldalit is water-repellent, highly water vapour permeable, lightfast, UV-stable, extremely resistant to weathering with minimal soiling tendency.
2K Polyurethane coatings
2K Polyurethane coatings are available in a variety of brands, formulations and qualities. Baril 269 Poluran Clear Coat 75 is a high-quality coating with excellent adhesion on A1 composite products. This Semi-Gloss transparent coating is easy to apply and has high abrasion and chemical, high mechanical and impact resistance. The good flexibility and weathering/UV resistant results in a long-lasting protection of products made of A1. Be aware that 2K coatings are NOT vapour permeable, which could create water entrapment, if the A1 application is also closed on the back and not fully cured.
Acrylic paint, oil paint or lacquer
For indoor use, the A1 object can be finished with acrylic paint, oil paint or lacquer, provided that the adhesion of the paint has been tested beforehand.
If you choose such paint and final lacquer (matt or high gloss), we recommend, in addition to testing, to observe the following points:
– make the object inside,
– dry and cure the object completely,
– paint the object (drying time on the advice of the paint supplier),
– (if needed) then varnish (drying time on the advice of the supplier),
– do not use the A1 Sealer PLUS.
For outdoor applications, such coating systems can interfere with the breath ability of A1, which can lead to flaking of the coating layer.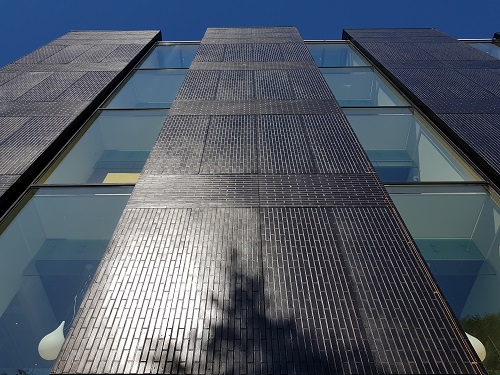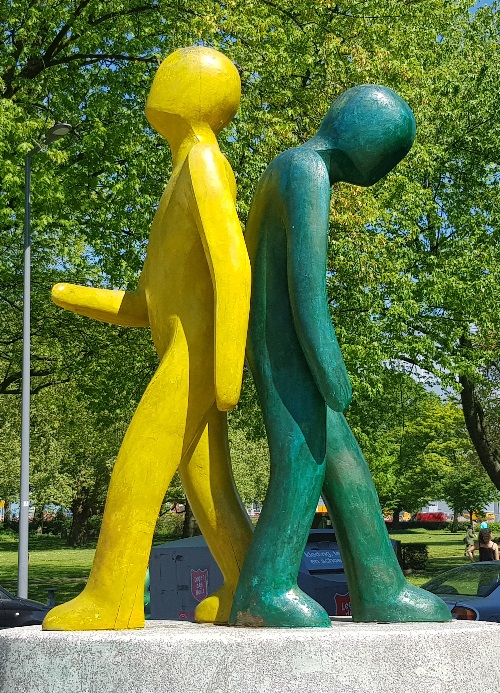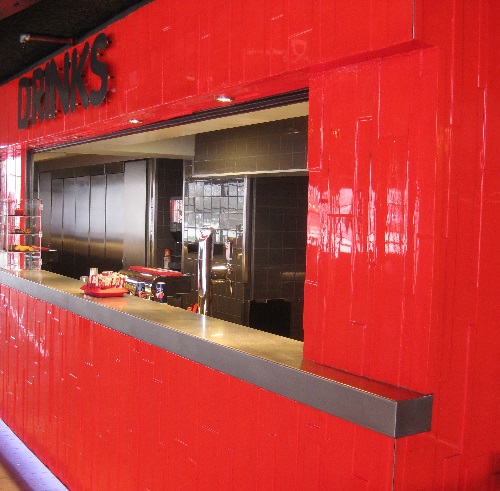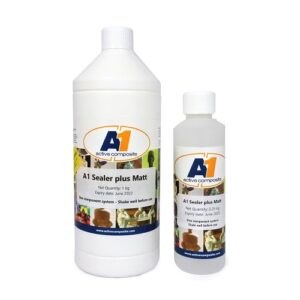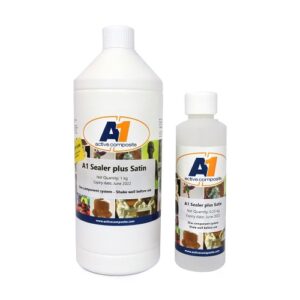 All objects in an outdoor environment subject to weather influences that have an erosive effect on the A1 object. Our A1 Sealer PLUS has a protective effect against these influences.
There is a choice of A1 Sealer PLUS Matt, Satin and Gloss. For the most matte result we recommend first applying a layer with the A1 Sealer PLUS Satin and then a layer with A1 Sealer PLUS Matt.
The advantages are: 1 component, solvent-free, water-based, quick-drying, easy to apply, good UV resistance, excellent adhesion, protection against dirt absorption and good protection against moisture.
Data:
Min. processing temperature: 10°C
Average consumption: 8-10 m2 per litre
Storage life: 1 year in closed package
Storage: Store frost-free and out of direct sunlight
Application of A1 Sealer PLUS
The surface to be sealed must be free of wax, oil, dirt or dust.

A

pply with a brush, roller, or by spray.
When spraying, we recommend adding 20% water.
After application, the A1 Sealer PLUS should be rubbed out with a dry cloth when it is still damp. When spraying the A1 Sealer PLUS it is not necessary to polish the A1 Sealer PLUS.
Each layer has a drying time of 15 to 45 minutes, which also depends on temperature and humidity.
A1 Sealer PLUS may be applied in 1 to a maximum of 3 layers to improve the protective properties.
The A1 Sealer PLUS is a so-called breathable coating. In addition to any residual moisture after production, A1 absorbs water to a limited extent if placed in a highly humid environment and this water is also (many times faster) released again in a dry environment. With the help of this breathable (vapour open) A1 Sealer PLUS any remaining and/or absorbed moisture can easily leave the A1 object. Therefore, avoid applying too thick a layer of A1 Sealer PLUS as this may close the A1 object.
The consumption of the A1 Sealer PLUS per kg applied by brush is 8 to 10 m2. The consumption for spraying the A1 Sealer PLUS per kg is 10 to 12 m2.
A1 Top Finish is a 100% vapour permeable, high-quality waterborne impregnating agent based on silane/siloxane and penetrates deep within the surface and leaves a long-lasting water repellent effect. We suggest to add one layer of A1 Top Finish on the layers of A1 Sealer PLUS to achieve extra water repellent effect and maintaining a damp open coating system.